Solidifying its status as a pioneer in the online space, Artnet launches a partnership with AOL and begins holding the first online-only fine-art auctions under the freshly formed Artnet Auctions brand. In less than six months, the new platform sells more than $1 million in fine art—signaling that the art world is more ready to come online than most in the industry are willing to admit. Continuing its forward motion, the company also goes public on the New Market of the Frankfurt Stock Exchange.
At the same time, traditional auction houses and the internet begin to collide. Sotheby's and Amazon announce a partnership that ultimately collapses a little over a year later. eBay buys west-coast auction house Butterfield & Butterfield and launches "Great Collections," a high-end online-auction platform offering expensive merchandise and a way to authenticate items. But the dual venture ultimately fails on both fronts.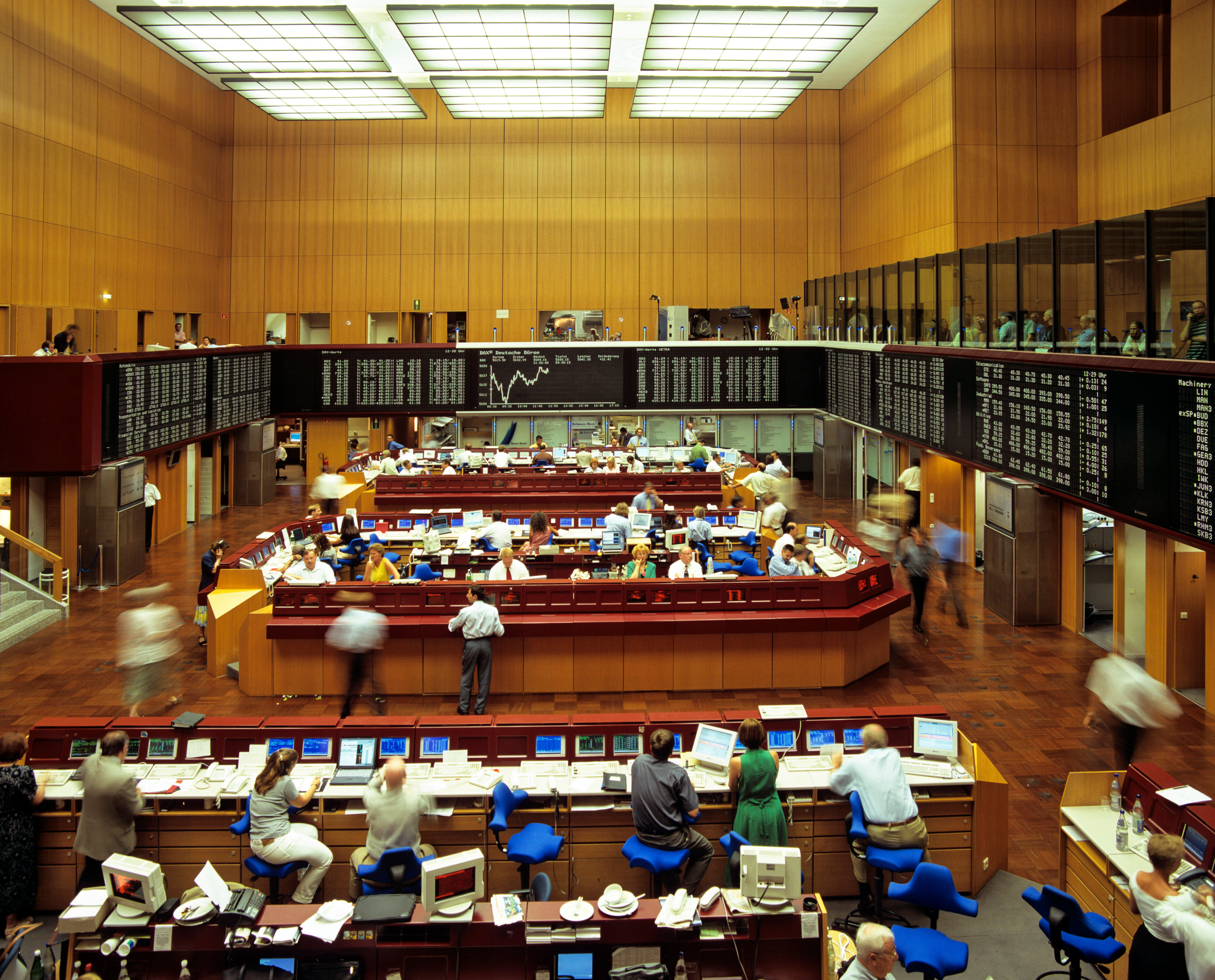 By now, Artnet Magazine has established itself as the single most-read publication about art on the internet. With a heady mix of high-brow and pop culture coverage, the magazine shines a light on dimensions of the art world that others do not cover, including the market and the social scene. The magazine takes risks, because it the internet allows it to run lean—unlike in print, every additional word doesn't cost extra money to publish—and enjoys the luxury of being able to illustrate stories visually with more images thanks to the endless space provided by the web.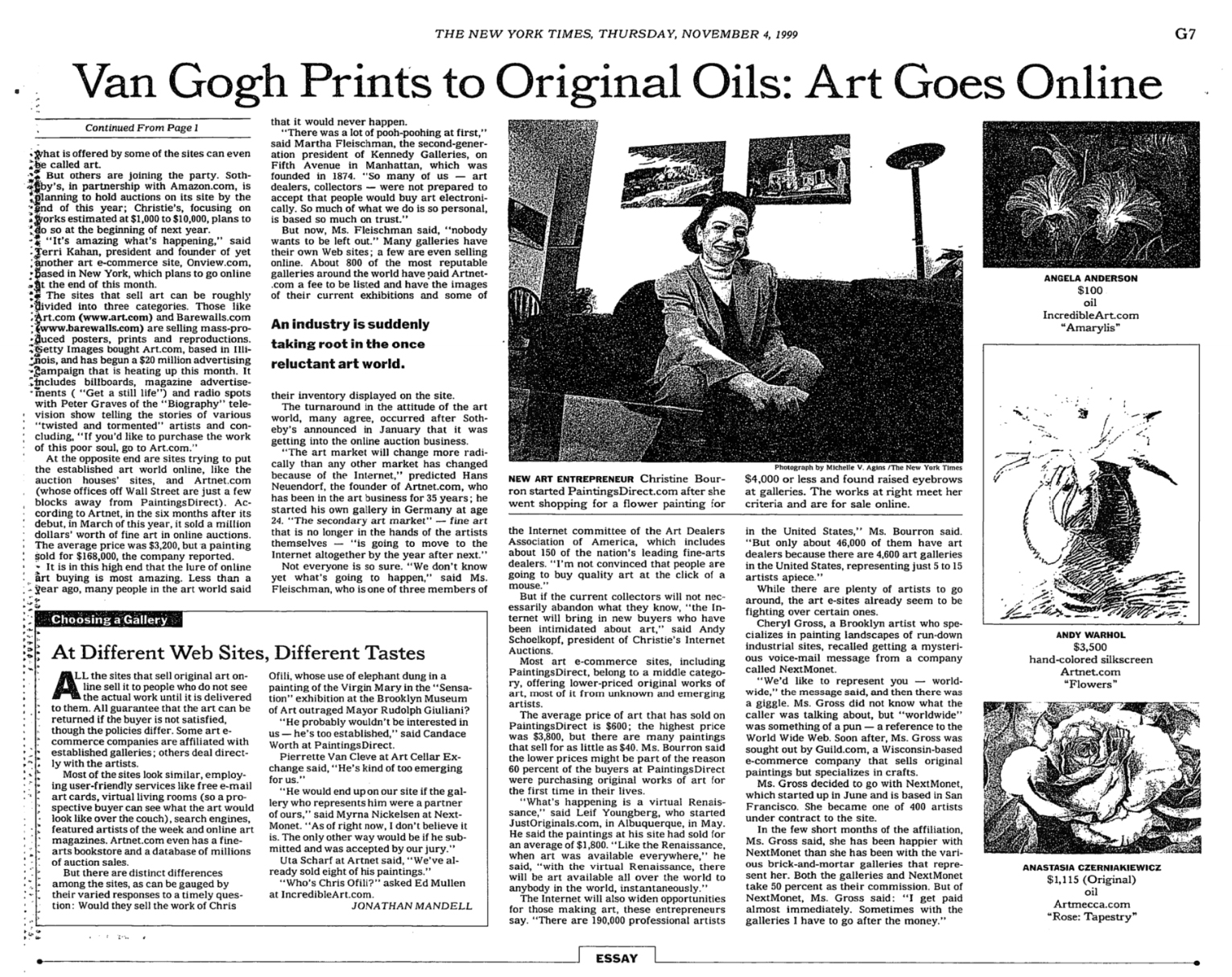 In 1998, Artnet was the site that convinced me that if my writing didn't exist online, it didn't exist at all. It showed me criticism's future. Walter's Artnet Magazine didn't pant after the popular kids in the lunchroom. He had his own taste, his own eye, his own vision—one that supplied to his site a built-in beauty and chaos."
Over the entire course of its illustrious run, Artnet Magazine is helmed by a single Editor-in-Chief, Walter Robinson. Known for a sensibility that was eclectic and experimental, Robinson, a notable painter as well, pushed both serious news and gossip. He would also throw more academic fare into the mix, publishing heady gambits like Donald Kuspit's 19-part textbook Critical History of 20th-Century Art—and earning more and more loyal readers with every roll of the dice. The outlet attracted nearly one million monthly visitors who eagerly anticipated the latest editions of recurring features like Reverend Jen's "Diary of an Art Star" columns, Steve Mumford's reports from Iraq, Elliot Arkin's cartoons, and of course, the publication's most popular installment, the "Art Horoscope."
Across the board, Artnet gains wider recognition as a leader in the art world. With a "Best of the Web" title from Forbes magazine and a designation as the top art and antiques website from Newsweek in 1999, the company dives head first into the 21st century.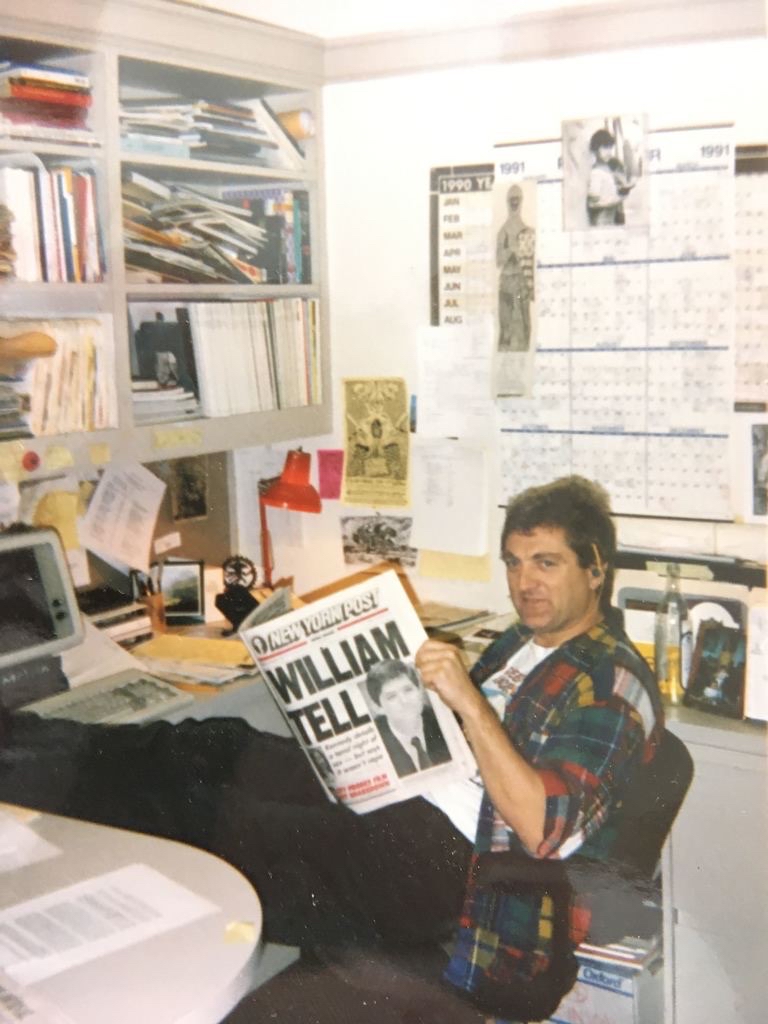 Top Auction Lot of 1999
---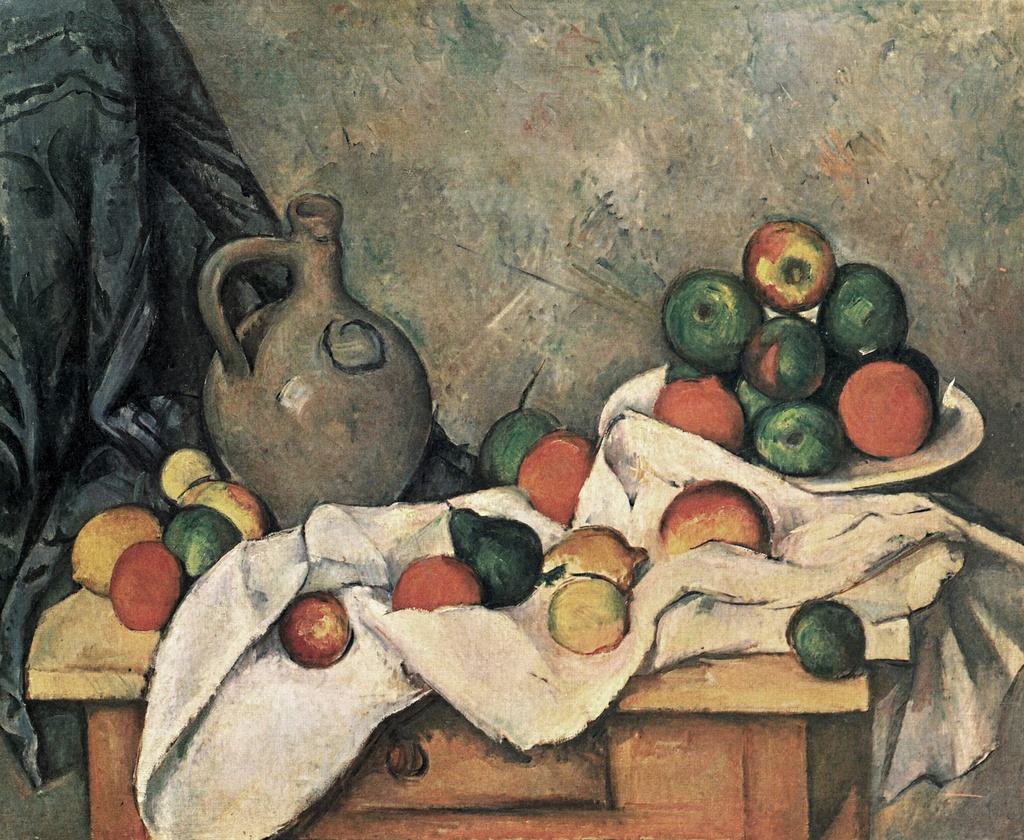 Paul Cézanne, Rideau, cruchon et compôtier, 1893–1894.
Sold for $60,502,500 at Sotheby's New York.
Source: Artnet Price Database