It's been a long and steady climb, but Artnet's investment in its online auctions market pays off as the company becomes the first to break through the $1 million barrier for a single lot sold online. On July 20, 2011, Artnet Auctions sets the historic record with Andy Warhol's Flowers.
The painting achieves an astounding final price of $1,322,500, marking the largest sum ever paid by a collector over the internet for a never-seen-in-person artwork. As Hans Neuendorf predicted, the art world is gradually accepting the value proposition of the digital marketplace, as its ease and speed can no longer be denied.
The same year, China surpasses both the United States and Europe for the first time to become the world's largest auction market for art and antiques. Though the United States will reclaim its position as the largest art market the following year, reverberations from these shifts are felt in perpetuity as China remains a major force in the market year after year.
In response, Artnet becomes the worldwide authority on Chinese art market data with the launch of its annual Global Chinese Art Auction Market Report. Created in partnership with the China Association of Auctioneers (CAA), it is the only study of its kind, offering insider knowledge on the state of the market in mainland China—and is still published every year to this day. Top Auction Lot of 2011
---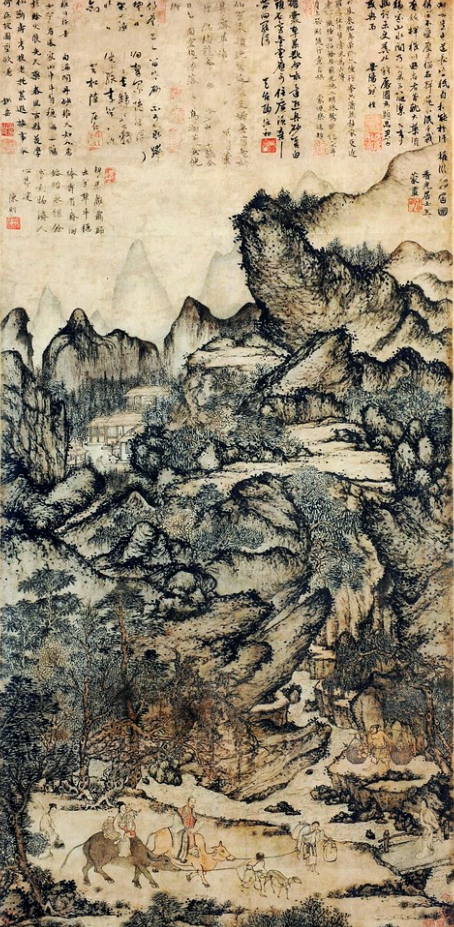 Wang Meng, Landscape, circa 1350.
Sold for $62,118,991 at Poly International Auction Co., Ltd.
Source: Artnet Price Database